Edit online
Branches For All Changes
Read time: 1 minute(s)
We create branches for any change, either for large features or small fixes. We also create branches for past released versions of the documentation in order to be able to add small fixes and re-publish documentation for a specific past version.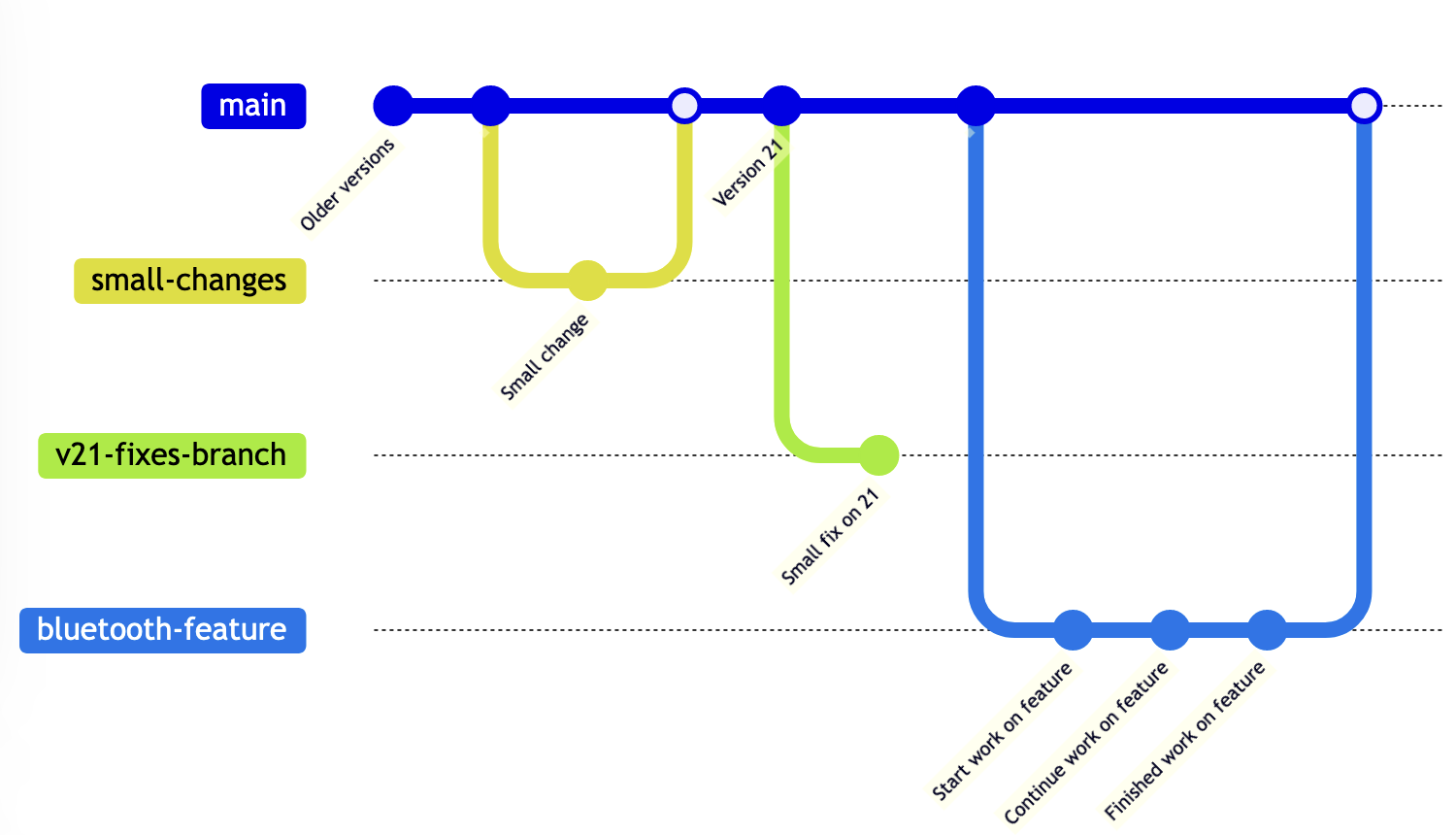 Create a branch on which you work to fix small problems or to work on a larger feature either by yourself or with some other colleagues.
You can also request review on the branch.
When finished, merge the branch in the main repository branch or create a pull request to merge the branch.